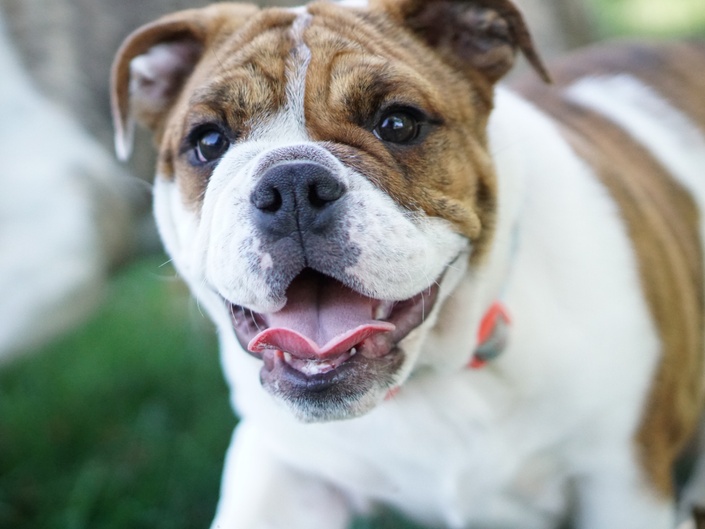 Victory Pups
A self-paced online course to walk you step by step through raising your puppy
Learn how to raise a rock star dog by teaching them everything they need to know as a puppy.
Are you frustrated with that adorable landshark with sharp little puppy teeth?
Tearing out your hair over little accidents left around the house?
Tired of chasing your puppy when they hoover up something they shouldn't have?

Or maybe you've just gotten your puppy.
You've heard from everyone what to do and you're lost in the confusion of so many opinions.
If any of this applies to you, then this online course is for you!
"This training has changed our lives and helped create a more harmonious home for our family." - Stephanie & Wegman the Weimaraner
Victory Pups is made to stop the confusion and make it easy to raise the best dog you could ask for.
We've taken our wildly successful puppy preschool program and put it into an online format.

It's set up with instructional videos where you see a professional dog trainer working with young unruly puppies just like yours.
Coming in bite sized sections and easily broken down for you not to get overwhelmed, you can work through at your own pace.
We even have printable checklists and charts to help you along the way.
If you're a frustrated puppy owner, we've developed this course just for you.
Whether this is your first puppy, or 5th, we can help you. This course will give you a field guide to raising your perfect puppy. It includes:
What to do before your puppy arrives
How to prevent and stop play biting
The step by step guide we've used for house training every single dog that comes through our doors

How to have your puppy relax and enjoy their crate
Getting your puppy to handle examinations with no stress
The best nutrition practices for your puppy to grow healthy and strong
Teaching a 3 word system so you can speak your puppy's language

Fun learning exercises and games to get your pup problem solving

Building a foundation of obedience
How to socialize the best way to have a stable happy adult dog

Trouble shooting common problems
Everything we've learned through raising dozens of puppies is here for you in one complete course.
Don't miss out! Grab the course now before your puppy's socialization window shuts!
All to often, owners are told to wait to train their puppies until they're already adults, but by 16 weeks old you've missed out on the critical socialization window!
During this window, the amount of effort you put in is quadrupled in results with your puppy.
However once that window's closed, you have to work way harder and longer to get the same results.
When started early, proper socialization is a game changer.
"Outstanding!!!! We are forever grateful to Victory Tails Dog Training!! Our household went from chaos to calm and contentment." - Terrie & Ruby the Lab
Frequently Asked Questions
When does the course start and finish?
It is a completely self-paced online course - you decide when you start and when you finish. We recommend beginning at 8 weeks and finishing when your puppy is 16 weeks. Think of it like having a trainer on hand to help you through each stage of raising your puppy.
How old does my puppy need to be?
This course is specifically geared to puppies aging 8 weeks to 16 weeks. There is certainly carry over for older puppies and there is lots to look over prior to getting your puppy.
What is the refund policy?
We offer 7 days to look through the course and put it into effect. If you are unsatisfied in any way you may request a refund within that 7 day period.
Do you offer a guarantee?
Because we cannot control how you follow this course, we cannot offer a guarantee. However, we know this method works, as it's been highly successful with all of our clients and our personal puppies.
Your Instructor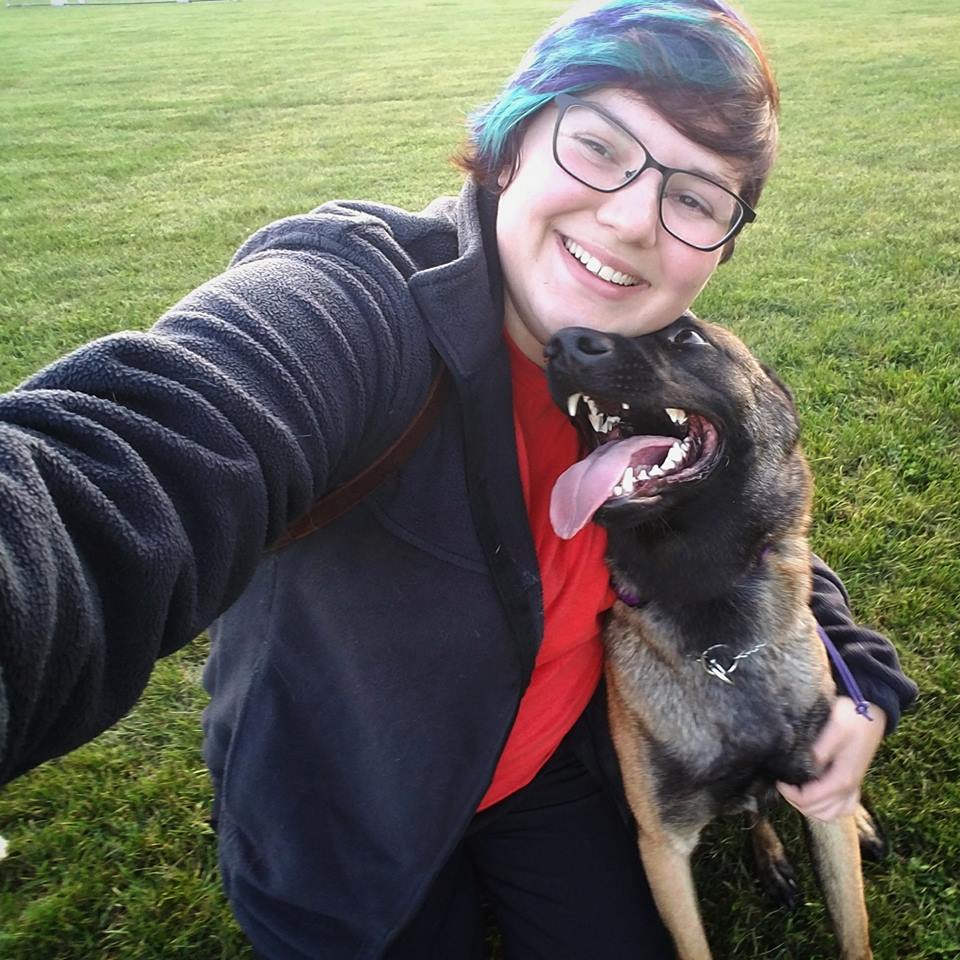 Hi! I'm Viktoria Miller, Head Trainer and Founder of Victory Tails (www.VictoryTails.com) and pro puppy raiser. I've been training puppies for years and, I've likely answered the questions you have, hundreds of times. Victory Tails has helped so many of our puppy clients grow to be rock stars.
I'm also the owner of one crazy belgian malinois and one old man goldendoodle, who both were challenges as puppies but flourished into wonderful dogs with these techniques. I built this course to make it easy for owners to start right with their puppies and live a long happy healthy life together.
I can't wait for you to jump in!
To Recap:
Victory Pups is a course made to walk you through step by step how I raise puppies to be wonderful well mannered dogs.
We're so pleased to take the same great training that we've used for our local clients and share it with our clients across the world.
Let's get you the dog you've always wanted.
Victory Pups is available at this introductory price for a limited time only.
Grab it today.